About Us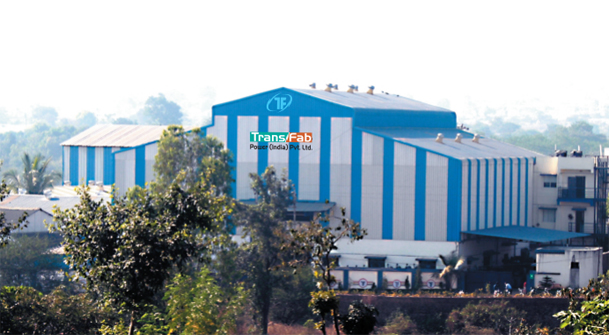 We the TRANS FAB POWER (INDIA) PVT. LTD. also known as (TFPIPL Group) are happy to introduce ourselves with the only manufacturer in Maharashtra who offers a complete range of unmatched performance & quality with a wide range of Distribution and Power Transformers design to meet "high reliability, more durability, maximum efficiency and desired performance" with successful installation of around 9500 Nos. in Pune Region and 5500 Nos. across India and still counting further. We TFPIPL stands high in the Transformer manufacturer market with consistent development in our design department and have a mile stone achievement in designing Power & Distribution Transformers working efficiently without any mechanical/electrical faults over past 15 years, required in various utilities like Residential, Industrial, Commercial and Infra / APDRP / RADRP applications. Since 2001 the diversified portfolio of TFPIPL covers the range from 63 KVA to 25 MVA, upto 33 kV Class Transformers and proposing to go upto 132KV class shortly. TFPIPL's Transformers render their service reliability at site with Cost efficientive, eco-friendly and safe throughout decades. Products are Type tested from 63 KVA upto 10 MVA 33KV class with accreditated from NABL Labs - ERDA & CPRI.
TFPIPL's manufacturing own unit is located at Lavasa Road, Tal. Mulshi Pune. It is spread in 35,000 sq.ft and facilatated by well equipped high end equipments like EOT cranes, Oven, Winding machines, Oil filteration plant, Oil storage tank, Insulated Cutting machines, Radiator plant, Fabrication units etc. to meet standards and maintain quality. Highly qualified and experienced team aims to develop, manufacture and supply in technically excellent solutions. Prompt after-sales service is provided in order to minimize and eleminate the breakdown period. Usages of new and latest software such as AutoCAD-Inventor, PCS, and our Endeavor to research and develop our techniques in design regularly allows us to efficiently achieve our goal also modern technology and computer assisted testing bench ensures economy as well as reliability in manufacturing of transformer. All the testing equipments are purchased from some of the best companies in the world. Our measuring instruments are calibrated on regular basis in accordance with ISO and other quality management standards.
Over the last 15 years TFPIPL manufacture Power and Distribution Transformers. Each Transformer is designed with the understanding as per the customer requirement and need. This helps us to meet the exact requirement and express in details for our care towards our every customer.
Ever since its foundation, TFPIPL has made an impact in the Transformer industry and its product are inspected and widely accepted by third party inspection agencies and by customers from all the sectors.