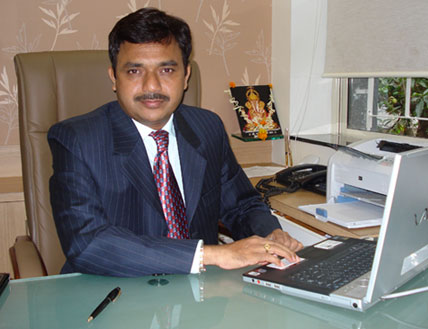 Dear Customers.
Greetings & Welcome to Transfab…!
We are pleased to introduce ourselves as leading Transformer manufacturer with more than 2 decades of experience in Electrical & Power Sector. With dynamic & passionate virtue we have achieved excellence in this competitive industry by building relationshi ps with leading international manufactures and all major engineering concern in India who now treat TFPIPL as business partners. Our core proficiency includes manufacturing of complete range of Power & Distribution Transformers.
TRANSFAB POWER (INDIA) PVT. LTD. (TFPIPL) was founded in 2001 with vision of constantly supplying quality products at competitive cost maintaining International Standards with our environment friendly products along with this growth we established strong relations that were based on trust and a commitment to fulfilling the needs of our clients at all times. We have diversified our portfolio by exceeding expectations and creating new benchmark in TFPIPL by manufacturing of Distribution and Power Transformers from 63 KVA to 25 MVA upto 33 KV Class and Special Duty Transformers as per IS:1180 : 2014 , IS: 2026 (Part I to IV) amended up to date & IEC specification IEC:60076 and Dry Type (VPI) Distribution Transformers upto 2000 KVA 22 KV Class as per IS 11171/1985 amended up to date & also with consistant efforts of our team , we have achieved to establish ourselves in export market & have recently supplied Dustribution Transformers for "Ghana Project" and are looking forward to enrich TFPIPL in export market. We render our services across India. Our prestigious clients include MSEDCL , MSETCL , EPC Contractors , top reputed Builders , Irrigation dept. , Co.-Op Sugar factories , Co-Generation Projects , Govt. Clients. We stand out at 60 crore turnover with 55 experienced engineering , skilled , semiskilled staff.

It is a matter of great pride and achievement for TFPIPL , that it has its in-house facilities like Transformer Oil processing plant from base stock. Radiator plant , exclusive fabrication Plant , Plasma cutting facilities , wire Drawing , DPC/TPC Plant and Computerized Testing Bench to meet quality standards.
FROM MD'S DESK
www.transfabindia.com
With Regards
R. B. Shinde
Director